Cleaning Out Your Eugene, OR Crawl Space
No one wants to wiggle around a crawl space in dirt, dust, and cobwebs with possible pest infestations. But crawl spaces need to be cleaned out regularly because of pests, mold, and repair needs. Pests that may seek shelter under your home include termites, rodents, spiders, cockroaches, and sometimes raccoons and possums. Not only can they damage your property, but they can cause health concerns.
A large percentage of the air that you breathe circulates through the crawl space. If you don't clean it out regularly, you could be breathing mold, pest droppings, and even the odor molecules of decaying animals. You don't need us to tell you how bad breathing in that kind of air is for people. While you don't want to crawl around under your house, our professionals at Infinity Pest Solutions don't mind getting a little dirty to find out what is going on down there.
Our Crawl Space Cleaning Solutions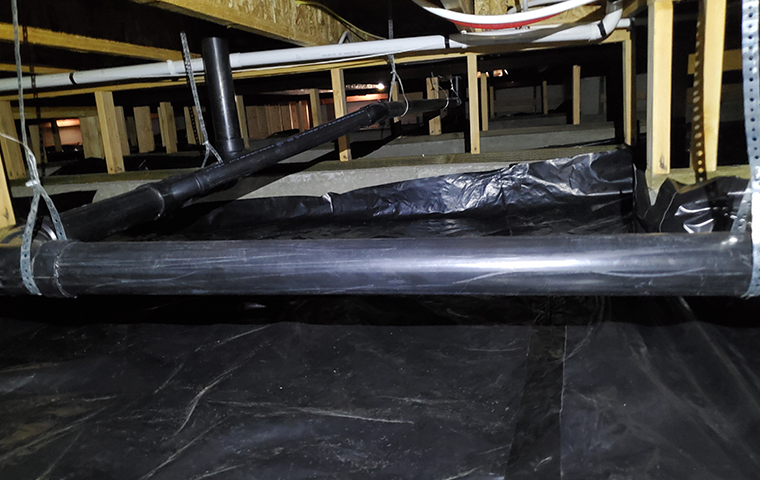 When it comes to your home, we know how important it is to keep it clean. Just like when you clean your kitchen, you don't only scrub the surfaces you can see. Think of your crawl space like the gaps between your stove and countertop, you know there is undesirable grime down there, but it's not a space you clean regularly. Welcome to Infinity Pest Solution's crawl space cleanouts, offering top-notch crawl space cleaning solutions that will keep you and your family safe.
What We Remove
You can count on the technicians at Infinity Pest Solutions to remove all unwanted items and critters from your crawl space. These include:
Debris: Insulation, rusty nails, and materials left over from a repair are all common materials that we will remove from your crawl space.

Vapor barriers: These barriers keep moisture from leaching into the crawl space. Vapor barriers should be inspected and possibly replaced every ten years, sometimes sooner if damaged.

Damaged insulation: Pests can rip apart insulation, making it ineffective and giving these pests materials to make nests. Water also damages insulation and, if left untreated, can become a breeding ground for mold.

Animals and rodents: Eugene has a lot of wildlife, but animals and insects should stay outside and not be living under your house. These animals can wreak havoc under your home, leaving you with thousands of dollars in repairs and even make you and your family sick.
We don't just remove unwanted materials from your crawl space, but we will disinfect and deodorize. Our professionals will also install a new vapor barrier to keep out moisture.
Keeping your crawl space clean will make inspections and repair work easier when it comes time to do so. Infinity Pest Solutions will ensure that your crawl space is clean and mold and pest-free.
What You Can Expect From Infinity Pest Solutions
Customer satisfaction is important to us. Infinity Pest Solutions has retained a valued customer base since 2010. We believe trust is earned, and we are eager to gain yours through exemplary service and results.
When working with Infinity Pest Solutions LLC, you:

Get support from a local and family-owned business.

Have a satisfaction guarantee.

Can expect free estimates within 24 hours.

Receive custom service plans to fit your unique needs.

Receive a discount for new customers.
Contact Infinity Pest Solutions, LLC to get started with your crawl space cleanout, gutter cleaning, or pest control solution.
Learn more about our home pest control and commercial pest control solutions.
Request Your Free Quote Today
Complete the form below to schedule your free quote.