How To Keep Box Elder Bugs Away From Your Eugene Property
4/15/2021
There are strange things that make one property in Eugene more of a target for box elder bugs than another. If your home is taller than the other homes in your neighborhood, you could have more trouble with these bugs. If you have good western exposure and the rear of your home gets sun all the way up till noon, box elder bugs are likely to take notice. If you have box elder, maple or ash trees, your yard can be more interesting to these bugs. Your home could be near a property that attracts box elder bugs, such as a crop field, and box elder bugs can flock to your house for harborage in winter. It is difficult to address these and other factors that can cause you to have trouble with box elder bugs. But you're not without options. If you want to keep box elder bugs away, you need to hire someone who understands these bugs.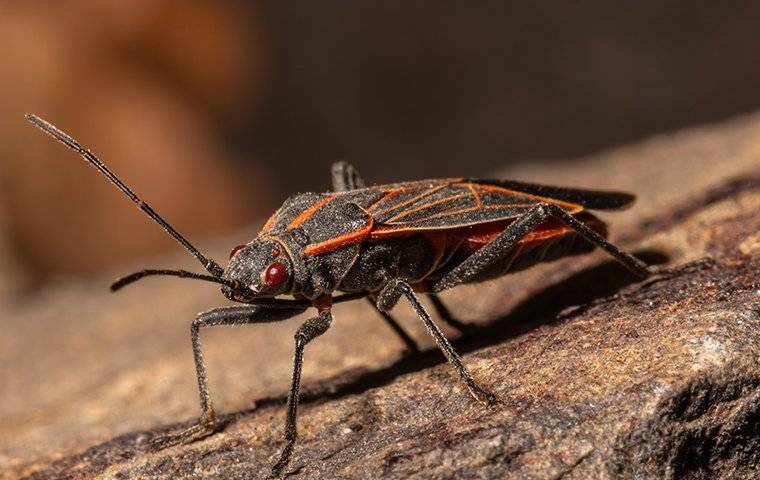 Full Service Box Elder Bug Control
At Infinity Pest Solutions, we offer a range of services that provide natural box elder bug protection for your home, along with targeted control where needed. Our multi-pronged approach creates a barrier around your home that not only prevents box elder bug problems, but general pest issues as well.
Perimeter Dampness
A damp perimeter around your home is not only bad for the wood of your home, it invites pest problems. Box elder bugs are only one of many pests that prefer areas that are humid. One reason western exposure is such an attractant is that the back of a home usually has vegetation running along the wall. This gives box elder bugs the warmth of the sun when they crawl on the exterior and access to moisture as needed. Our gutter cleaning services help to keep rainwater from soaking your perimeter and creating the oversaturation that leads to damp conditions.
Crawl space Moisture
Before box elder bugs get into your home, they're likely to pay a visit to your crawl space. This is a vulnerable location on homes that have one. If yours has one, we can help to reduce moisture down there and deter bugs and animals by installing a vapor barrier and by removing debris that bugs like to crawl around in.
Pest Maintenance
If your yard has leaves, sticks, wood debris, rocks, or other organic material, box elder bugs are going to love visiting you. During your service visit, we provide important data to help you understand the habitat around your home, and also assist with some of the pest maintenance necessary to deter and reduce pest activity.
Repellants and Knockdown
If you have lots of box elder bugs visiting your property, and there are key factors that can't be controlled, moisture control and pest maintenance may not be enough. Where extra control is needed, we apply EPA-approved products that are designed to repel and knockdown potential pest threats. These products don't harm adults, children, dogs, cats, or any wildlife that visits your property. They target box elder bugs, ticks, mosquitoes, fleas and other simple organisms.
Entry Points
Box elder bugs, and other pests, will get into your home simply because they can. While reducing their populations outside can prevent entry, it is a good idea to couple this prevention with proper exclusions. It is important to make sure your exterior doors have a good seal all the way around. Check your utilities and make sure gaps around pipes and wire conduits are sealed. Every crack and hole in your exterior is an invitation for pests.
Request A Home Evaluation
If you've had enough of box elder bugs, and other pests, getting into your Eugene, Oregon home, reach out to Infinity Pest Solutions and request a home evaluation. We'll guide you in finding the right solutions for your specific needs and budget. You don't have to live with bugs.